---
Best Auto Repair Software Choice
MaxxTraxx is the Total Shop Management System for Automotive Repair
Repair Orders for Automotive | Heavy Duty Truck Shops | Mechanical Equipment Services & More
---
The MaxxTraxx shop management software system is a robust and complete solution with 30 years automotive and repair industry expertise. We feel that it is the best auto repair software solution available in this segment. It is also the most feature-packed and cost-effective choice.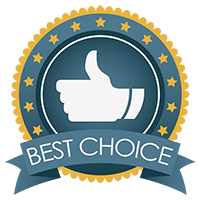 MaxxTraxx is not just another Repair Order writing software either. Its extensive list of capabilities along with its logical workflows sets it apart from the other shop management or fleet maintenance accounting applications out there. The Automotive Repair Industry and affiliated businesses have changed dramatically in recent decades. MaxxTraxx has and will continue to be a Leader & Innovator in the repair shop software market.
Modern technology has improved vehicles, equipment, features, performance and longevity. Therefore Customer Expectations are high. They have benefitted tremendously from technological advances, but so too has the modern shop software like MaxxTraxx. Computerization and mobility have changed the ways repair shop owners connect to and service their customers. Along with that, a well-informed, tech-advantaged and discerning customer base has emerged to increase the pressure to meet and exceed their expectations.
We feel, and thousands of our users agree, that MaxxTraxx does just that. Please review below spotlights to learn more and then do your vehicle repair business a favor and schedule your Totally-Free, No-Obligation, No-Hassle Test Drive of our Total Shop Management System.