MaxxTraxx


Auto Shop Management Software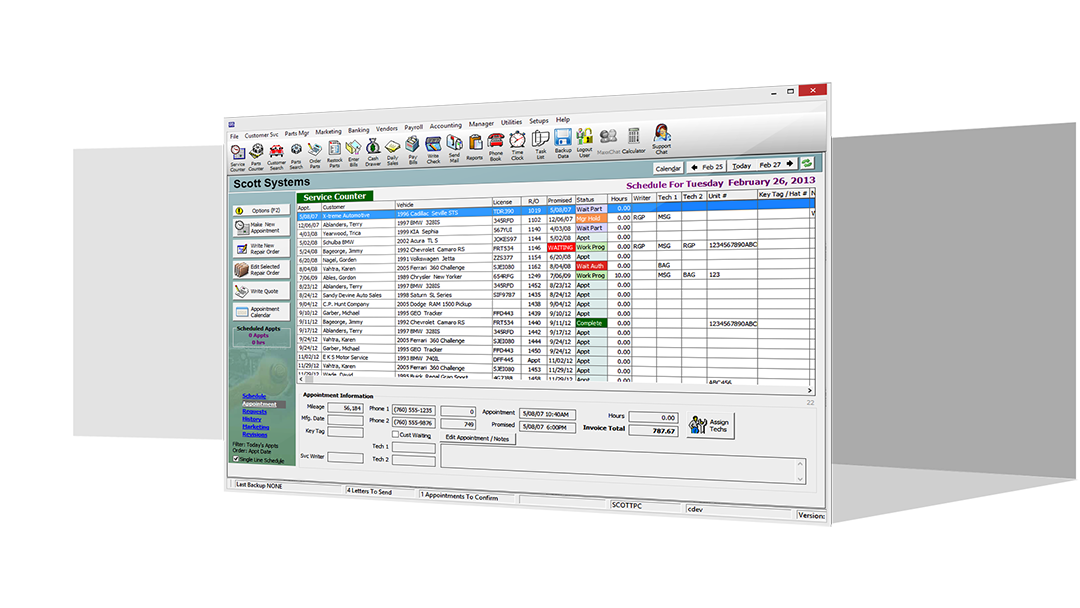 Next Generation MaxxTraxx
corporate edition.
MaxxTraxx Corporate is the next generation of our renowned MotorTraxx auto shop management software. Developed in 32 bit Windows (fully functional in a 64 bit environment) and Microsoft SQL Server 2012 especially for the Automotive Industry, it has taken 10 years and thousands of hours to create what we feel is a suitable replacement for MotorTraxx.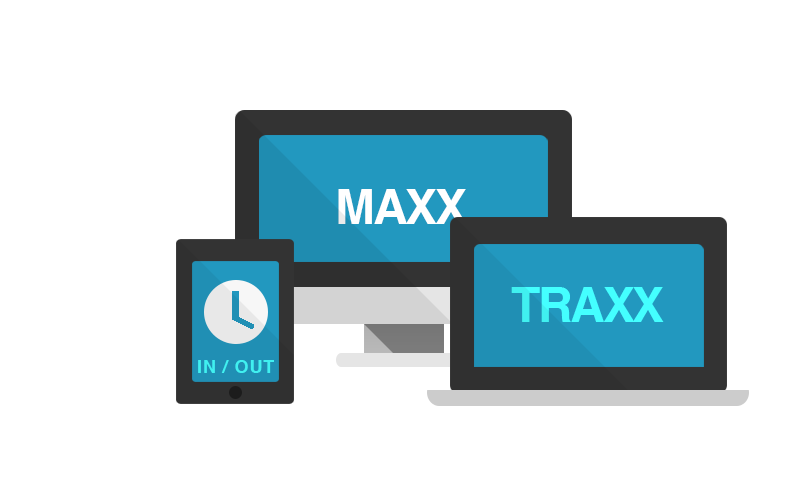 With thousands of users worldwide depending on us for their software needs, we had to be sure that MaxxTraxx Corporate would be up to the task of running their businesses with the ease and power that they were used to with MotorTraxx. MaxxTraxx Corporate has all the best features of MotorTraxx plus many innovative features to create a powerful yet surprisingly easy-to-use automotive business management system for running your shop. With seamless connections to most of the major parts and labor databases, Internet friendly MaxxTraxx Corporate will help propel your business into the next generation of modern repair shops.
MaxxTraxx Software Information
MaxxTraxx - Demo Video
Credit Card Merchant Account Application
Latest Release Notes

System Requirements
Server – Microsoft Windows 7 Home Premium Edition or higher. For networks with more than ten workstations, Microsoft Windows 7 Ultimate or Server 2008 or higher. CPU – 2.0 GHz, 4GB RAM, 100GB Hard Drive LCD Flat Screen. (Minimum 21", 1280 x 1024 screen resolution), a broadband Internet connection.
(***Wireless Networks generally work but are NOT supported***)
Workstation – Microsoft Windows 7 Home Premium Edition, 2.0 GHz CPU, 2GB RAM, 100GB Hard Drive, LCD Flat Screen Monitor. (Minimum 21", 1280 x 1024 screen resolution), a broadband Internet connection.
Features and Benefits
Service Counter
Appointment Control
Know when customers are due to arrive at your shop and how much time to allow for them.

Work in Progress tracking
See at a glance by color what the status is on each job.

Month long look at tech availability
Instantly know by glance when you can schedule jobs in the future.

Quotes
Track quotes you've given to the "shoppers"

Full Repair Order Histories
Know exactly what you've done on each vehicle, and when.

Instant Profitability Notifiers
Color coded alerts let you know when you're selling a part for too little or when your overall Repair Order is losing money.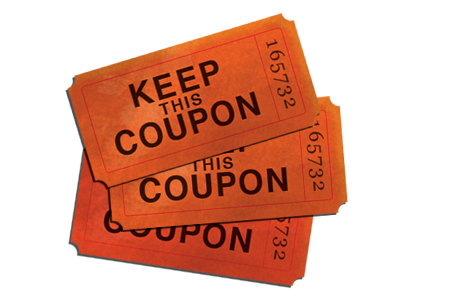 Parts Counter
Cash Tickets
Sell parts over the counter without having to input full customer information.

Customer Tickets
Track what parts you sell over the counter to which customers.

Full Customer Purchase History
For Refunds or Recalls, know exactly who bought what.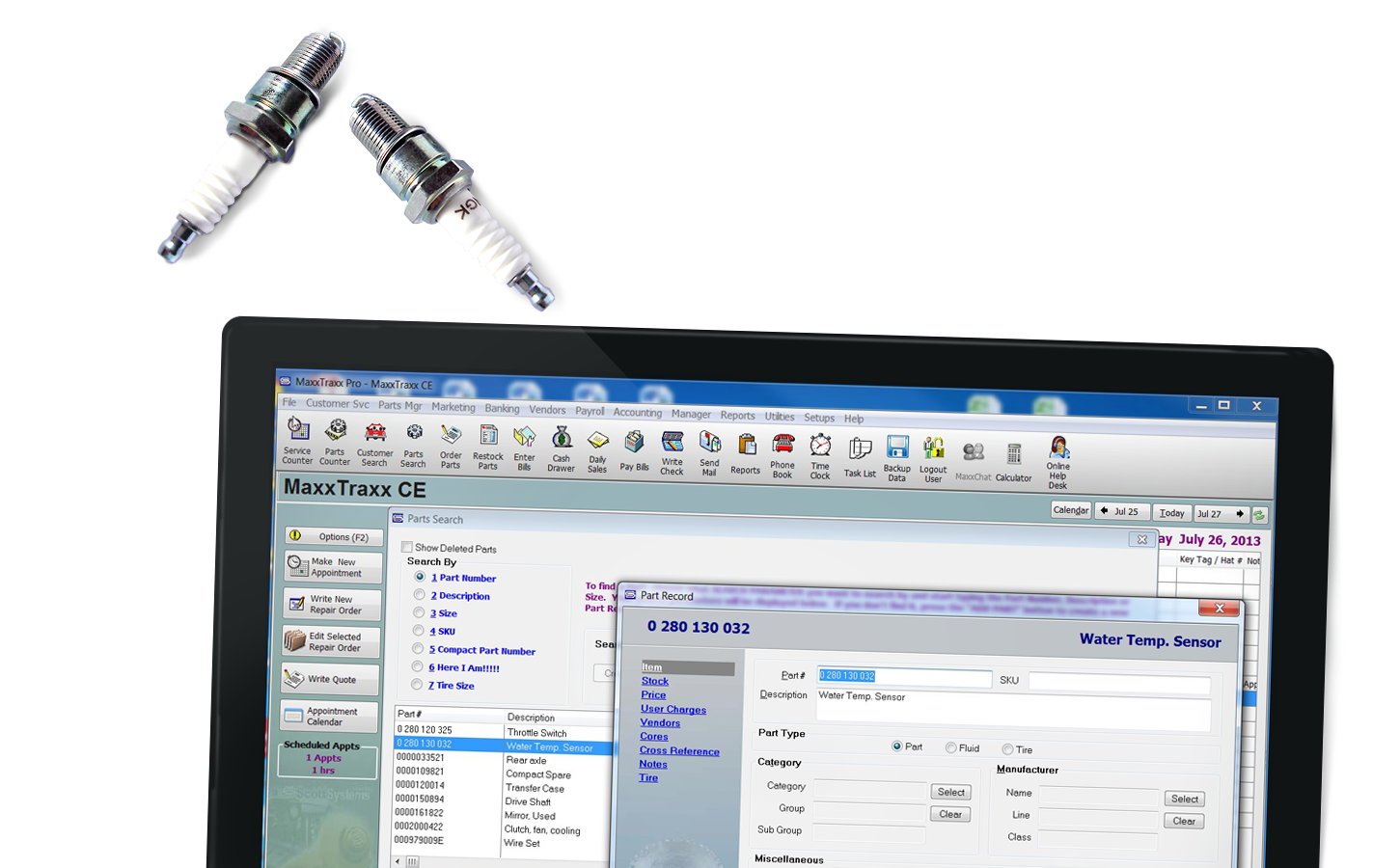 Parts Management
Inventory Control
Know what your shop has at all times.

Multiple Price Matrices
Allows you tighter pricing control on all parts.

Purchase Orders
Tied to ROs so you no longer buy parts, but forget to get paid for them.

Restock Invoice Tracking
All parts purchased are tracked both in inventory and in payables for total control.

Multiple Parts Pricing Levels
Preset certain customers to automatically receive the right charge on all parts. Up to 6 levels.

Accurate Costing
Know your profitability on every part.

Physical Inventory
Count it all, or just certain sections. Keep that inventory valuation accurate.
Job Clock
Clock into and out of Work
Track how many hours your employees are at work.

Clock into and out of Jobs
Track how many hours your employees are actually engaged in performing labors.

Productivity Reports
Numerous reports to let you know how your employees are performing.
Daily Sales Reports
Cash Control
Verify that all the payments you should have received made it to the drawer(s). Watch for theft or sloppy cash handling.


Control Multiple Cash Drawers
Isolate each cash drawer so that each service writer can control their own cash.
Accounts Receivable
Track Sales Status on Customer Accounts
Know quickly who owes you and how much, and who is over their limit.

Track Credits and Payments
Know how every charge was paid.

Automatic Late Fees
Automatically add late charges to customer's account if payment is late.

Aging Reports
Get detailed or summarized reports of everyone who has an open account.
Accounts Payable
Track Purchases and Due Dates
Know who you owe payments to, and when they are due.

Track Credits and Payments
Make sure returns and payments are properly credited to your auto shop account.

Automatic Calculation of Early Payment Discounts
Take advantage of the discounts many vendors offer.

Summary Report
Take a quick look at you status with all your vendors.

1099 Report
For those unincorporated businesses you've spent money with.
Payroll
Commission, Hourly, or Salary
Handle nearly any method of pay for your employees.

State and Federal Withholding
Tax table automatically updated every year.

941 Report
Make your Federal Tax Deposits easily

W2 Printing
Print W2 forms straight from MaxxTraxx.
Check Writing and Full Banking
Write and Print Checks
Track hand written checks or print them on your printer.

Deposits and Transfers
Easily deposit the day's receipts or move money between accounts.

Reconciliation
Verify your bank balances with your bank statements.

Ties to Payroll, Payable, and Receivable
Write checks from several areas of the program. Check Register is instantly updated to reflect your new balance.

QuickBooks Integration
Export all transactions into a QuickBooks readable format
The open ability to continue to use QuickBooks alongside MaxxTraxx.
Export Income and Cost of Goods Transactions to QuickBooks
Fully Integrated General Ledger
Profit and Loss Statements
Know where your automotive shop stands this week, this month, this year in seconds.

Balance Sheets
Keep track of your store's assets and liabilities.

Trial Balance
Verify system in balance.

Transaction Reports
Know how every account balance was generated.
Customer Retention Tools
MaxxBucks Customer Rewards Program
Keep those customers loyal and coming back by giving them rewards based on the volume of work they have done with you.

Appointment Reminders
Knowing whose appointments are coming due allows you to proactively give them a quick call to remind and verify their appointment
Marketing
Immediate Follow Up Marketing
As you check out your customer, you are reminded to add a Thank You card, and a reminder for the next service to the customer's file.

Timely Service Reminders
Send mass mailings to segments of your clientele, based on vehicle mileage or what services they've had done.

Tie Recommended Service to Reminders
Remind your customers that that repair is still needed and that they need to schedule an appointment to get it fixed.

Track Customer Sources
Track how each new customer found your shop, so you know where to place your marketing dollars.